The amazing thing about the Herbalife diet* is that it is so simple to follow, and so easy to maintain, that one should wonder if it is even to be called a "diet" at all. In a nutshell, the meal plans revolve around our famous Formula 1 shake which you use to replace 2 meals (for weight loss*) or 1 meal (for weight maintenance*) daily. Add to this the various supplements that may  improve your general health and boost your metabolism, the Herbalife diet* is your ticket to getting the shape you want, no matter your age, sex, current weight or exercise levels.
 Here is an example of what your day with Herbalife can look like:
On Waking Up- Instant Herbal Beverage to help increase alertness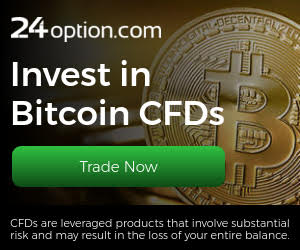 Breakfast – Herbalife Shake with skim milk and some fruits
Snack – A small fruit and a protein snack (choose from list below)
Lunch – Steak or chicken or fish , grilled vegetables on the side
Snack – Small salad+Instant Herbal Beverage
Dinner – Herbalife Shake with skim milk and some almonds
Snack Examples
1 Herbalife Protein bar containing 10g Protein
1 cup Herbalife tomato soup containing 7g Protein
5 pieces of biltong containing 10g Protein
20 Almonds containing 6g Protein
2 hard boiled egg whites containing 8g Protein
2 table spoons baked beans containing 8g Protein
½ tin Tuna containing 5g Protein
1 small cup of yoghurt containing 12g Protein
As you can see, the daily plan* is super simple to follow, and the best thing is that you don't have to give up eating regular food – in fact, we encourage you to have at least one regular meal per day. Just try to make it healthy – avoid eating the foods you know you should avoid, such as junk food and so on, and very soon you might start seeing great results*. Also, with the Herbalife diet*, you always have your healthy meals at hand, and they are ready within seconds, so you may never again have to worry about what you are going to eat (and then reach for fast food).
All of Herbalife's products are made to be healthy, natural, and to perfectly complement your lifestyle. They are all loaded with vitamins and nutrients, and are made under the highest standards under the supervision of some the most famous names in medicine and nutrition.
Some Tips for a Healthy Diet*
Here are a few general tips for a healthy day.
Start the day with a healthy breakfast – it is the most important meal of the day because it kick starts your metabolism and gives you the energy to power through your day
Smaller Meals, More Often – if you have smaller meals more often, your metabolism may work faster and you might avoid having energy slumps, which are often the main cause of us reaching for unhealthy snacks*
Nutritious Snacks – make sure you have snacks during the day, but also watch out that they are healthy. Option like fruits, yogurt or cheese are perfect.
Drink Water – drinking enough water is crucial to both your health and your weight loss goals. Make sure you get at least 2 litres per day.
Essential Nutrients – these are vitamins, minerals, proteins, carbohydrates, oils, water and fats. Some of them we can get through a healthy balanced diet, but for some harder to find nutrients, consider supplements.
Vitamins & Minerals – they are important for your overall health and may help your metabolism work as fast as possible to burn excess fats.
Start our Herbalife Diet Now!
All weight loss claims refer to the Herbalife Weight Management Program which includes, amongst other things, a calorie-controlled diet, regular exercise, an adequate daily fluid intake and appropriate rest.