Our Herbalife nutritionists have put together some suggested meal plans to help you get started.*
These meal plans are suggestions only based on average values and are not designed for people under 18 years old,breast feeding or pregnant women.
Before beginning any weight management programme,it is advisable to consult a physician.A healthy weight management programme should include moderate kilojoule intake,balanced diet and regular physical activity.
If you are new to exercise start slowly and build up gradually.Consult a qualified strength trainer for a muscle gain programme
For weight control*:Substituting two meals with meal replacements as part of an energy restricted diet,contributes to weight loss.Replace two meals per day with a delicious F1 shake and eat one nutritious meal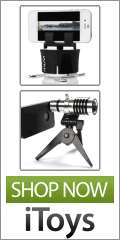 For healthy nutrition and weight maintenance*:Substituting one daily meal with meal replacement as part of an energy restricted diet,contributes to the maintenance of weight,after weight loss.Replace one meal per day with delicious F1 shake and eat two nutritious meals.